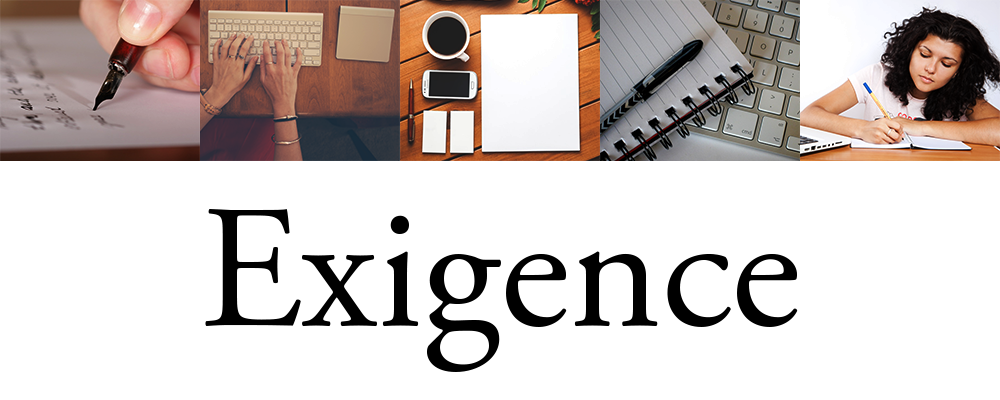 About This Journal
Exigence is the Virginia Community College System online student journal for academic writing. It provides students across the Virginia Community College System (VCCS) an outlet to reach a real, worldwide audience, foster discussion of exigent community issues, recognize student achievement, and promote effective research across the curriculum.
Exigence will also serve as a resource for instructors, both as a storehouse of sample essays and as a teaching tool to further student success in critical thinking. Exigence is funded by a VCCS Paul Lee Professional Development Grant.
How to Contribute Your Submission
Before you begin
Please be sure you have the following items:
Article Title
An abstract (separate from the article body)
Keywords for your article (optional)
Article in Microsoft Word or RTF format
Please do not include title page, abstract, or page numbers in your document submission. These will be provided by the system.
To submit your article:
Choose Submit Article on the left menu
Create your personal Digital Commons account and log in
Follow the instructions to submit your material to Exigence
You will receive an email confirming your submission.
No part of the submission is final until all steps have been completed and you click the final Submit button.
The review process begins as soon as Exigence receives a readable article, along with the abstract and article title.
You may revise any element of your submission later, simply log in to your Digital Commons account and click the submitted article's title on your My Account page.
Submissions are open on a rolling basis, so feel free to submit any time.