Volume 13, Number 1 (2008)
Published by the Virginia Community College System. Copyright 2008 © All rights reserved. No portion of this journal may be reproduced without written permission from the Managing Editor.
Articles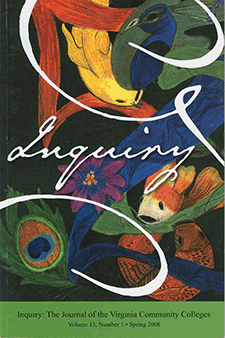 Managing Editor
MaryGrace Paden, John Tyler Community College
Cover Art
"Prime" by Katherine Blair Yancey, a student at Piedmont Virginia Community College.