Volume 22, Number 1 (2019) Leadership Academies
Published by the Virginia Community College System. Copyright 2019 © All rights reserved. No portion of this journal may be reproduced without written permission from the Managing Editor.
This special edition features the research projects of the 2017-18 Faculty and Administrators Leadership Academy and the 2018-19 Chancellor's Leadership Academy.
Articles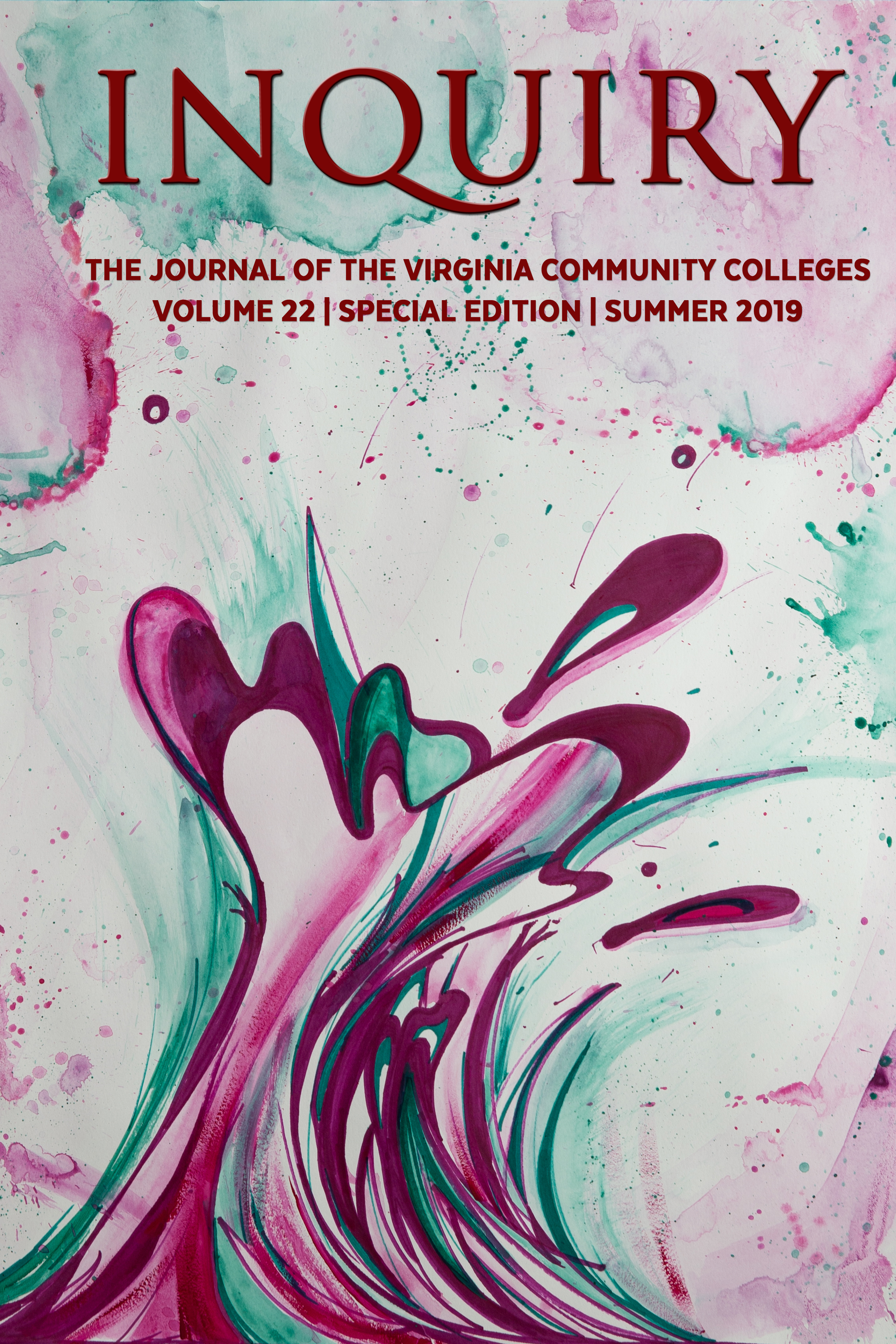 Managing Editor
Thomas M. Geary, Ph.D., Tidewater Community College
Cover Art
Cover art by Julia DiMartino, a student at John Tyler Community College.